This Valentines Day, You're the Gift
Excerpt via SSENSE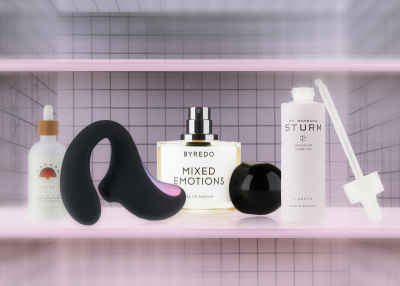 Beyoncé's 2006 classic "Upgrade You" is, in part, an ode to upgrading your partner with lavish gifts like six star penthouse suites, Hermès briefcases, and Cartier tie clips. We're flipping this concept and posing the question, what does it look like to upgrade yourself? While everyday acts of self-care go a long way, there's no better day to focus on pampering yourself than Valentine's Day. Boo'd up or not, cater to yourself with gifts that feel good on the inside and outside. Here's your step-by-step guide.
Step one: get very, very comfortable in the softest robe around by Tekla.
Step two: show everywhere some love.

Step six: tune out the noise, stretch all the way out, and tune into yourself on this plush microfibre yoga mat.